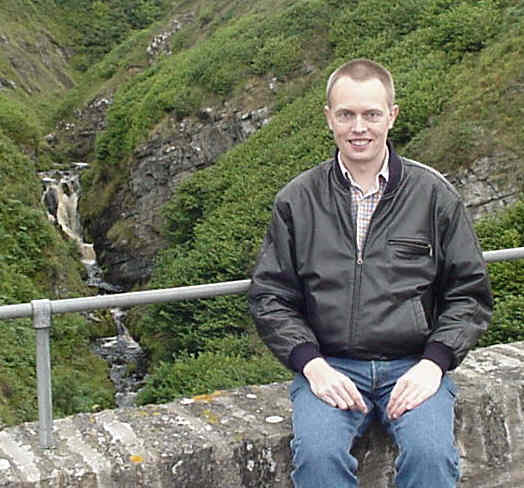 Favourite Links
These are links related to some of my interests.
Entertainment
Sometime I go to see BBC radio and television comedy programmes being made. Tickets are usually free and you can see what is available at the ticket unit web site. But get to the studio early or you could lose your place!
Timeslip was a children's TV programme shown when I was about eight years old. Even though it is over 30 years since being shown on television it now has an official website and was recently released on DVD.
Mechanically Scanned Television
This site shows television images that were actually recorded on records in the 1930's.
Some other interesting sites related to the history of television are
www.antiqueradios.com/features/stereotv.html
Nuclear Electricity
Whether you think nuclear electricity is a good or bad idea these sites provide a good explanation how it all works. They also provide details of where and how to visit a nuclear power station. Visits to many are currently suspended.
www.magnoxsouthsites.com and www.magnoxnorthsites.com are currently decommissioning the older Magnox stations in the UK.
www.british-energy.com British Energy, now part of EDF Energy operates the UK's newer stations.
www.edf.com Electricité de France EDF operates the stations in France.
www.nucleartourist.com Clearly written information about various aspects of nuclear power.
www.connyankee.com This site has videos including one from the 1960's showing the construction of the Connecticut Yankee power station.
www.world-nuclear.org Lots of information about nuclear energy and related topics, even how a smoke detector works!
Greenpeace's nuclear site is www.greenpeace.org.
www.archive.org contains North American downloadable videos, mostly 1930's to 1950's, including ones which show the first commercial US nuclear power plant being built.
Alistair Cooke's Letter From America
This long running radio programme provided an insight into American culture and thinking. I often listened to it on Sunday mornings. Since his death several other speakers, mainly journalists, have filled the same slots on BBC Radio 4 with similar commentary.
Since I previously placed a full set of links here to episodes available on the BBC website the BBC have dramatically revamped the Alistair Cooke pages, made far more episodes available (some relatively recently discovered recordings) and indexed them by year and other categories. The link below therefore now goes directly to the home page of this section.
Letter From America by Alistair Cooke
Alistair Cooke's obituary is still available on the BBC website.
Please note that I am not associated with the links ouside this website and take no responsibility for their content.