Kevin Hadfield - My Homepage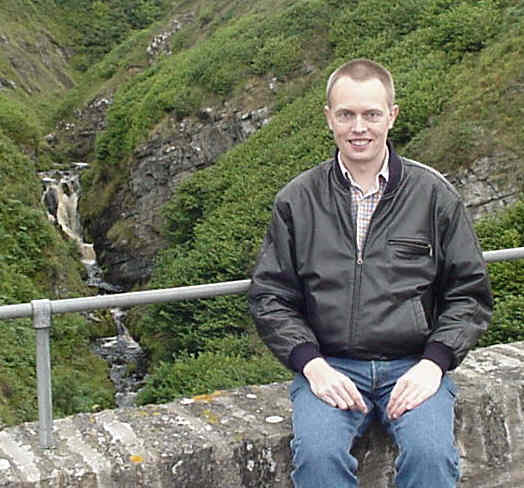 I was born in Nottingham in the early sixties, lived there to the age of 18 and then went to University at Cambridge. Afterwards I moved to Essex to work for a major electronics company designing electronic cameras. My work involves custom IC design of CCD imaging devices.
My interests include travelling, music, theatre, comedy, nuclear electricity, Mechanically Scanned Television Systems and learning the Russian language.
I have visited many places around the world (for work or pleasure) and some of my photos taken on my travels are on this web site. To see them use the menu on the left - if you cannot see the menu click here. Our latest holiday pictures shown here were taken on a Cruise To Alaska .
Pictures from our event on 16 Sep 2007 are available here but you will require a password.
Education and Working Life
This is the complete list in case anyone is planning a reunion:
1967 - 1971 Whitegate Infant and Whitegate Junior Schools
1971 - 1979 Fairham School, Nottingham
1979 - 1981 Fairham Sixth Form
1981 - 1984 Christ's College, Cambridge University, Studying Engineering
1984 to present day e2v technologies, Electronics Hardware, Software and IC Designer for CCDs
e2v technologies was formally known as Marconi Applied Technologies and prior to that EEV Limited.
Links
Click here to go to my page of links
Please note that I am not associated with these or any other pages linked to from this web site and take no responsibility for their content.
Contact Me
This is easy by email - click below
Use the links below only if you cannot see the menu on the left
Russia 94 Russia 98 Scotland Norway Speyside 1 Istanbul Dublin Wales Cornwall Italy New York SW Ireland Lincolnshire Sardinia Speyside 2 France Hadrian's Wall Central West Ireland Alaska
School Mechanical TV Links Timeslip Speedtouch 330
You are visitor no.
to my site