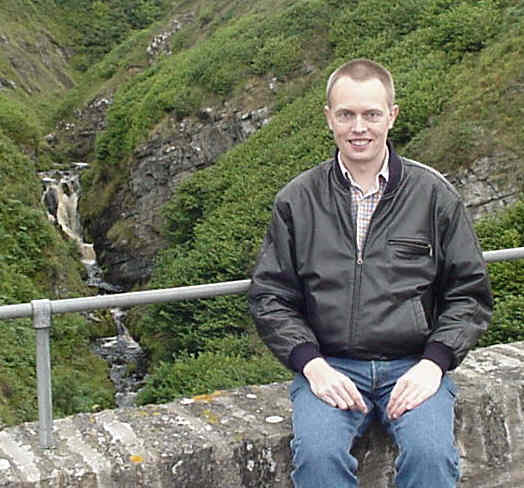 Timeslip - TV Times Listings
These are scans of listings for Timeslip in my old scrap book from the original TV Times listings magazines. They have discoloured with age. I don't have them all - if you have any others email me a scan or photo and I'll add them to the set.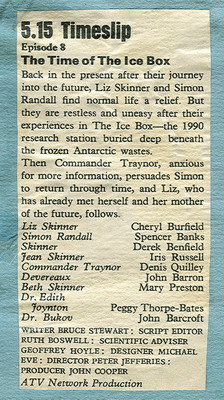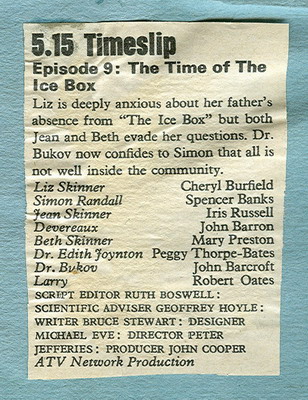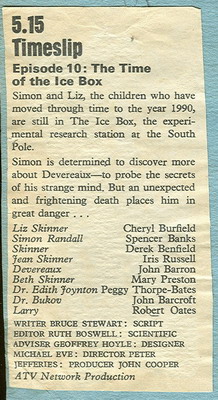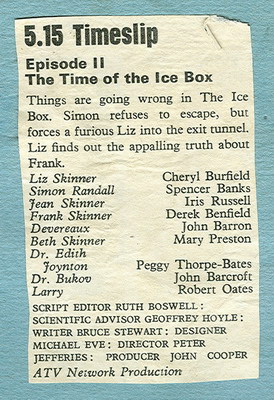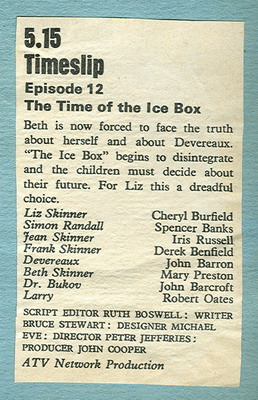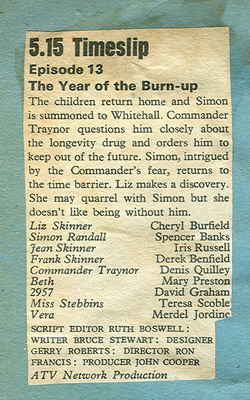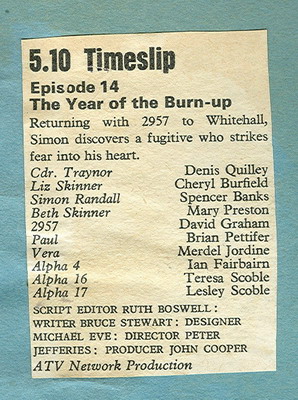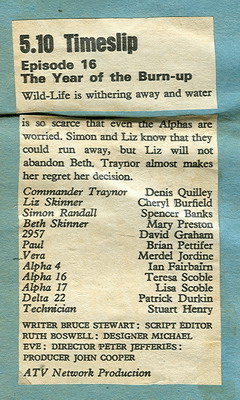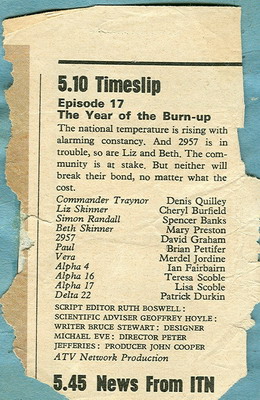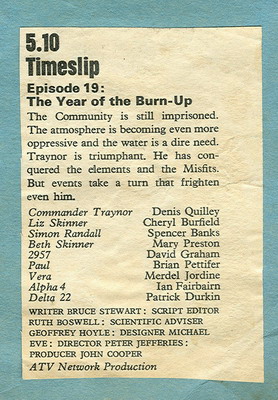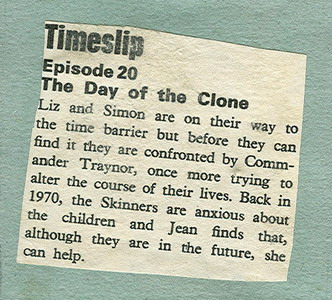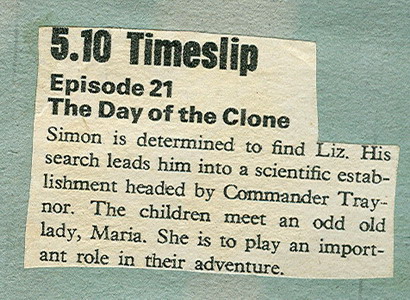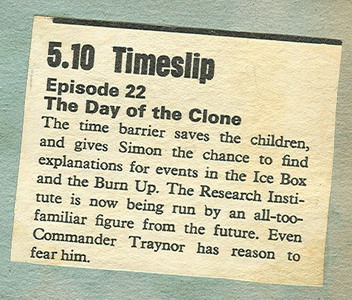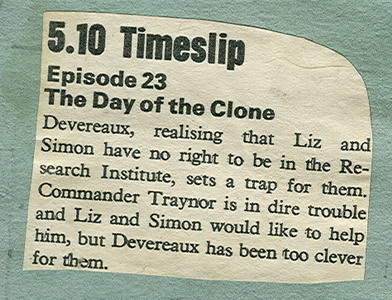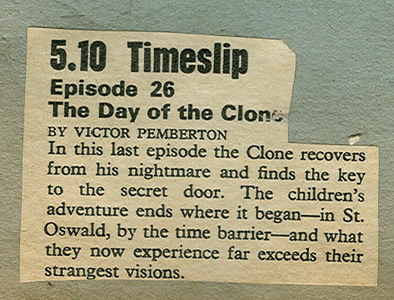 I do not have scans of the others but I did write in my scrapbook the listings for Episodes 7 and 18 which read as follows:
Episode 7: Liz and Simon collapse as they step into a barren wilderness of ice and snow. The bewildered children have strayed into the future. Their arrival is expected. The reason why makes escape to the present imperative.
Episode 18: Simon and 2957 escape from Whitehall, but Liz and Beth are caught by Alpha 4 who is now determined to find the community and disperse it. There is a ray of hope for the Misfits but this is quickly dashed by commander Traynor's sudden and terrifying change of heart.